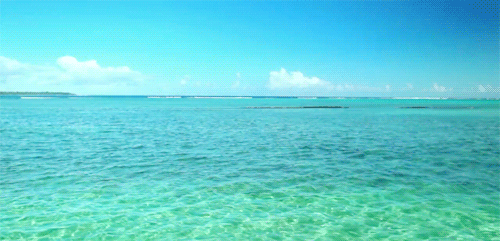 Hydrotherapy is derived from the Greek word meaning water healing. It is controlled aquatic exercise in sanitised and heated water.
The treatment at Healing Water's will be selected based on the individual dog's requirements. Certain conditions may benefit from the hydrotherapy pool and some from the aquatic treadmill.
Hydrotherapy has proven therapeutic effects on the body tissue, this is due of the effects of the warmth and pressure of the water and particularly the buoyancy provided.
In order to offer the most safe and effective service possible we work on veterinary referral only, this way we can ensure that your pet is suitable for hydrotherapy and that the best possible treatment is given. Therefore before your animal receives hydrotherapy treatment a completed referral from your usual veterinary surgeon will be requested (This can be downloaded from the website or collected from the centre).
Prior to commencing treatment the Hydrotherapist and Veterinary Nurse will assess each individual dog. From this evaluation the most appropriate treatment will be selected, this will be based on what is most appropriate and beneficial for your animal. This could be the hydrotherapy pool or treadmill, or a combination of both.
There are many known benefits of hydrotherapy and this depends greatly on how the treatment is carried out. For some animals simply floating or swimming gently in water can relieve pain and inflammation. For others a more vigorous exercise technique is used to increase the use of limbs, increase muscle mass and tone, and strengthen the support for joints. Water can also be used as a means of supporting dogs in a non weight bearing or partially weight bearing environment to allow movements that would not be possible on land, perhaps because of weakness or injury.
​
Hydrotherapy can be used to treat a number of conditions such as:
​
Hip Dysplasia

Elbow Dysplasia

Stiffness, pain and inflammation

Spondylosis

Osteoarthritis

Osteochondrosis (OCD)

Neurological conditions e.g CDRM

Spinal Cases

Patella Luxation

Cruciate Ligament Injury and Surgery

Joint Replacement Surgery

Femoral Head and Neck Excision

Soft Tissue Injury

Muscle Atrophy (wastage)

Weight Loss

Sport Conditioning For Canine Athletes

Pre-operative conditioning such as improving muscle tone and mass prior to surgery.

Post-operative rehabilitation by hydrotherapy can be indicated for a multitude of conditions. Examples include: cruciate surgery, hip replacement, knee surgery and fracture repair.
If your dog could benefit from hydrotherapy treatment, either speak with your veterinary surgeon or contact Healing Waters.
The health of your pet is of paramount importance at Healing Waters and therefore the strict enforcement of the following rules will be followed at all times:
​
· Veterinary referral is always required
· We allow ONE dog to swim per session
· Each dog is given a full heath check prior to their session
· Each dog is showered before the session, this is done to stimulate circulation for your pet and to maintain hygiene levels in the pool and treadmill.
· Each dog is showered and dried (either blow or towel dried) post session
· Each animal is provided with an individually tailored treatment program devised by our qualified Hydrotherapist and Veterinary Nurse.